2020 Holiday Gift Guide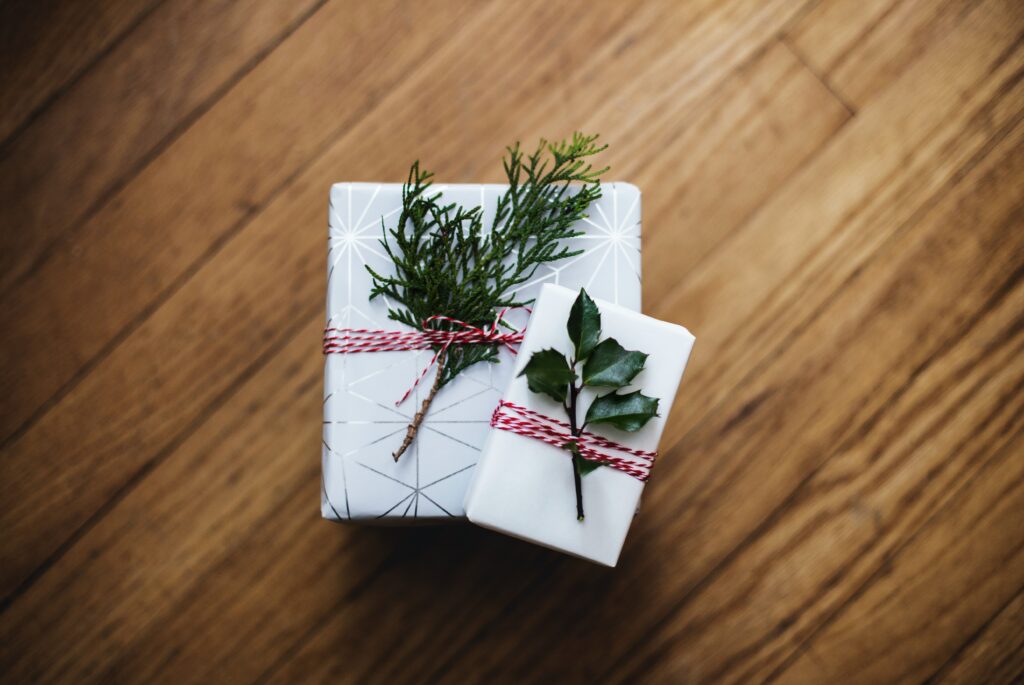 I'm a minimalist, a freak for efficiency, and a gadget lover. That means I spend a lot of time purchasing and testing gear that will help me be a better photo organizer. In this Holiday Gift Guide, I'm sharing 25 of my favorite apps, gadgets, and office supplies that I love. I have only two criteria for choosing items for my gift guide:
I bought these with my own money. There's no sponsorships or product placements here!
I use them myself and would recommend them to a friend, like you!
So here goes...
Software and Cloud Services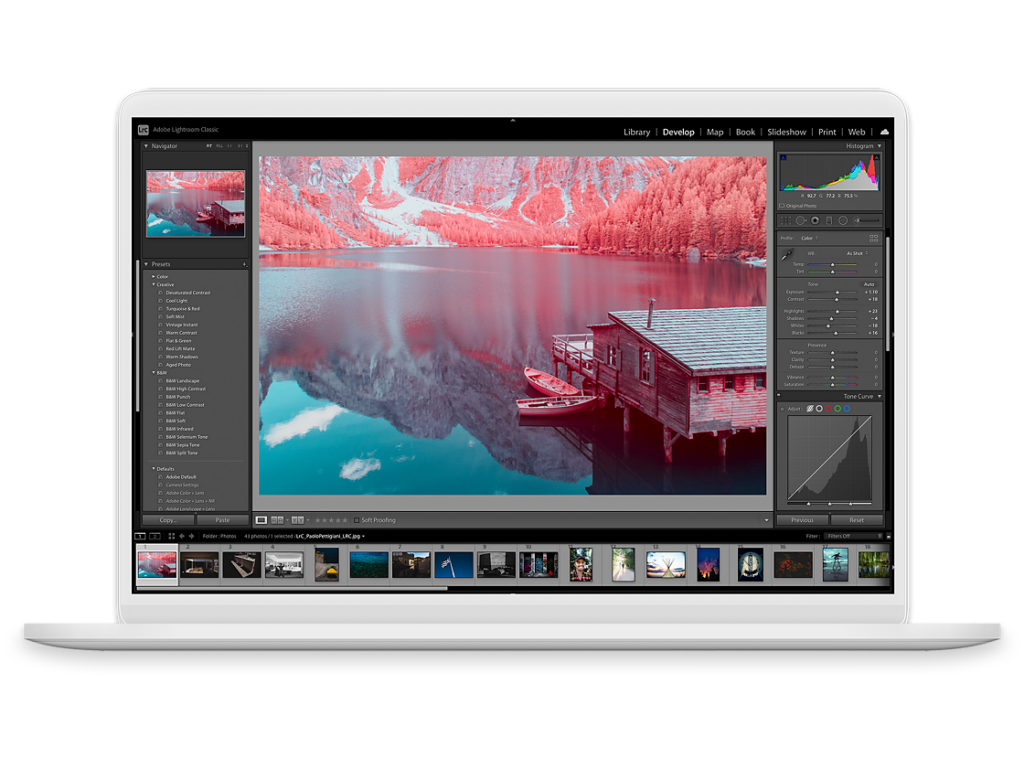 Adobe Creativity Cloud Photography Plan
Adobe Lightroom Classic is the cornerstone of my photo organizing workflow, and you can get it bundled with Adobe Photoshop for only $10/month. It also includes Adobe Spark for social media graphics and Adobe Fonts, a collection of 18,000+ professional fonts you can use in an app. This is a steal!
Price: $10/month [Link]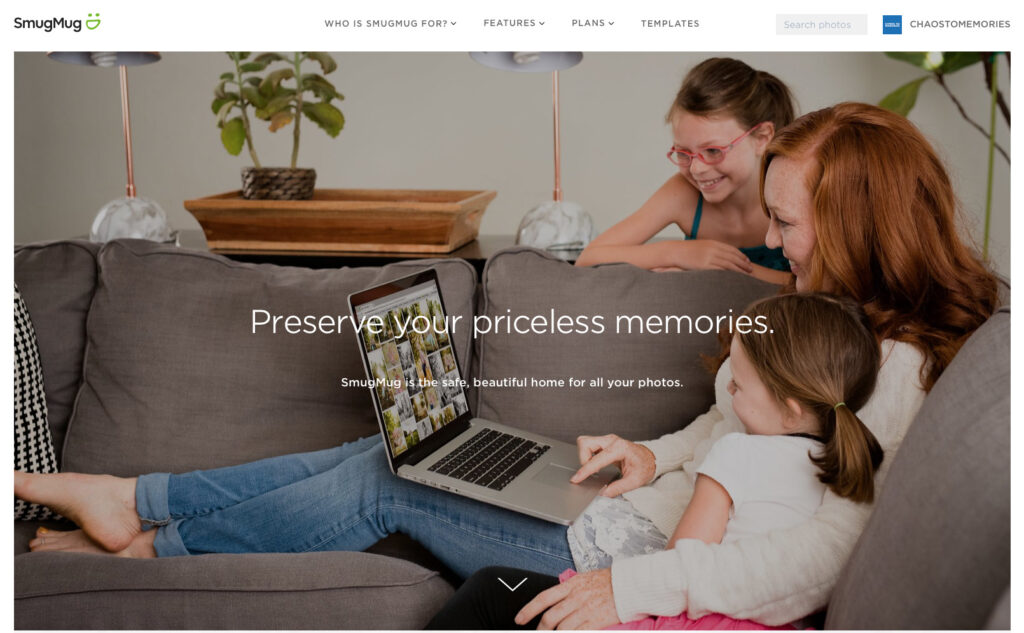 SmugMug
This has a goofy name but it's a great service. SmugMug is a photo sharing site that offers unlimited storage, supports industry-standard metadata, and lets you search your photos from anywhere, including your computer, smart phone, tablet, and smart TV. I use this for my photos and my clients.
Price: $55/year [Link]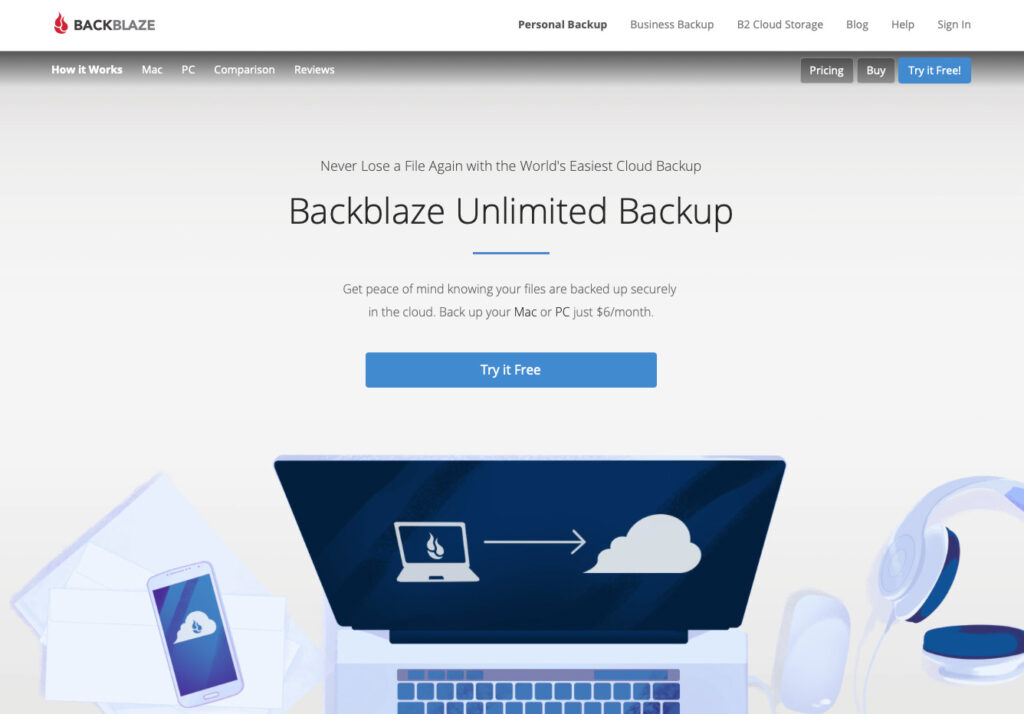 Backblaze
This is a secure cloud backup service that lets you set it and forget it. You can backup your computer and external hard drives for one affordable annual subscription.
Price: $60/year [Link]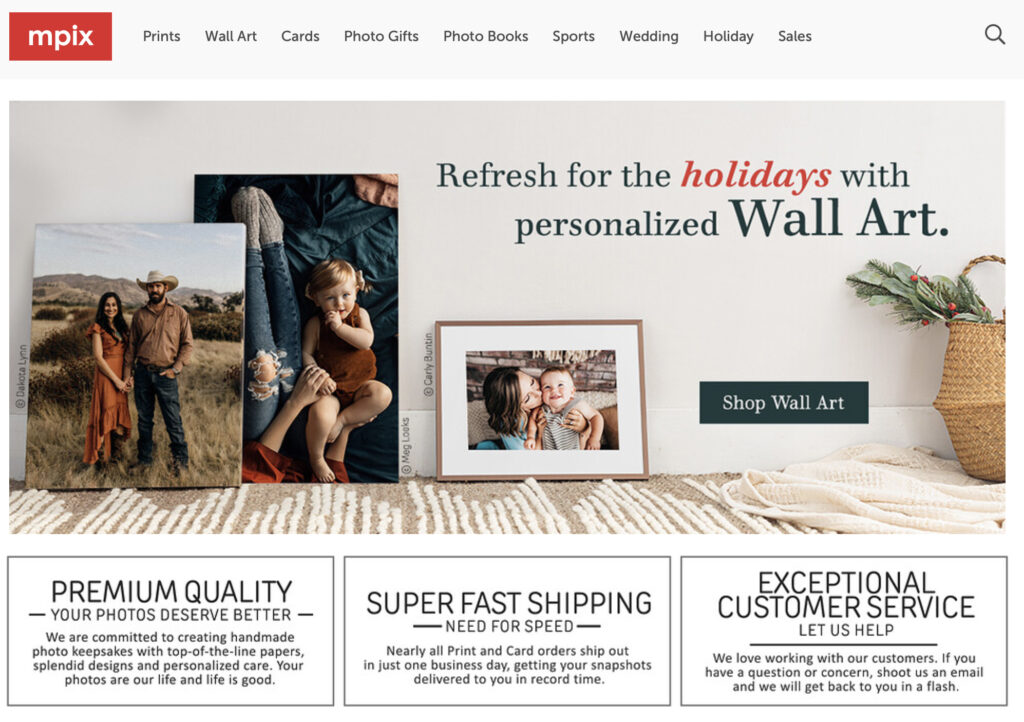 MPIX
Many of the vendors I use for client projects are only open to professional photographers, but for photo prints it's hard to beat MPIX. They offer great quality, fast turnaround, and lots of options.
Price: Get $10 off your first order [Link]
Computer Gadgets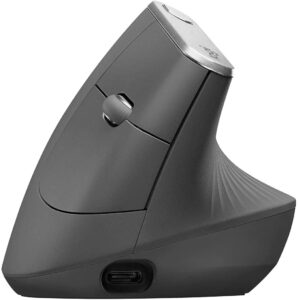 Logitech Vertical Mouse
I spend a lot of time at the computer, so a well-designed mouse that is comfortable and accurate is important to me. This is my favorite option in recent years, but lefties are left out with this one.
Price: $89 [Link]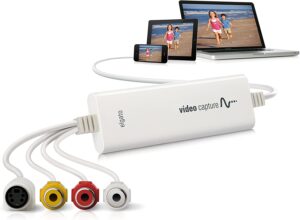 Elgato Video Capture
I do a lot of video conversion projects and rely on the Elgato video capture device all the time. I own several of these and lots of VCRs and video cameras so I can complete large conversion projects quickly for my clients.
Price: $88 [Link]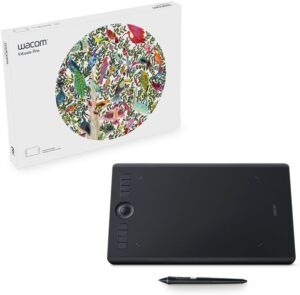 Wacom Intuos Pro Tablet
When I do a lot of digital retouching, a pressure-sensitive Wacom tablet gives me more control and helps me complete jobs much faster than a standard mouse. Wacom tablets come in a variety of sizes, but I wouldn't suggest anything smaller than a medium.
Price: $329-399 [Link]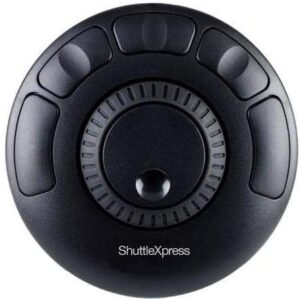 Contour Design Shuttle Xpress
For editing video and audio, I love the Contour Design Shuttle devices because they let me scrub through timelines quickly and precisely. This allows me to do better work faster and with less wrist strain.
Price: $59 [Link]
Digital Storage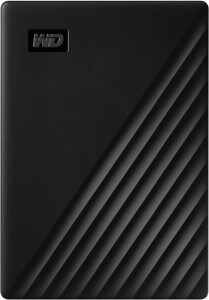 Western Digital Hard Drives
I buy a lot of hard drives every year, and after testing countless makes and models these external USB3 drives from Western Digital are my favorites.  The 1TB drive is big enough for most photo collections, but the 4TB and 5TB drives are a better value if you need to backup lots of data. Make sure you purchase three of the same drive so you have a working drive, a backup drive, and an offsite backup.
Price: $50 and up [Link]

OWC Enjoy Pro EX
I started using these superfast Thunderbolt 3 drives this year with special SSD drives. They're not cheap, but when you experience the incredible speed on a big project, it's hard to go back to conventional hard drives again!
Price: $149 and up [Link]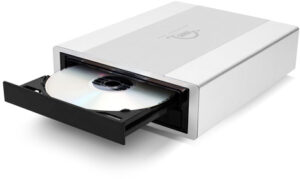 Mercury Pro Blu-Ray Drive
I use lots of optical drives, but this one is my favorite because it's fast, can rip Blu-ray discs, and sometimes reads discs that other economy drives struggle with. I use the 14x speed drive, but for a bit more you can upgrade to the faster 16x drive.
Price: $108-129 [Link]
Office Supplies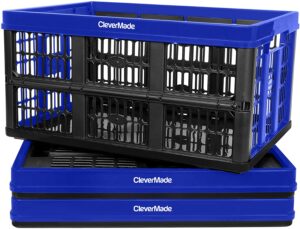 Collapsible Containers
I pick up and deliver a lot of photos material from clients, but I don't always know what to expect. That's why I bring several of these collapsible containers to every new client gathering session. They collapse small, but are sturdy enough to hold lots of heavy photos and videos. They even look nice and professional.
Price: $45 for three [Link]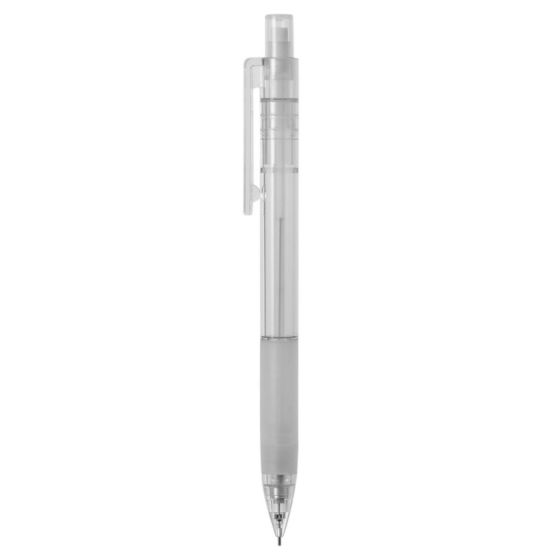 Muji Mechanical Pencils
If you're not familiar with MUJI, it's a delightful Japanese brand of office supplies, housewares, and clothing. Their office supplies are affordable, functional, and pleasingly uncluttered. I used to have to stock up on these during business trips to Asia or Europe, but now you can order many of their products online!
Price: $6 for three [Link]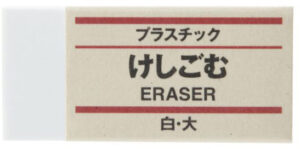 White soft erasers
You might be wondering why I care enough about erasers to recommend them in a holiday gift guide, but that's only because you haven't tried them. Trust me, you'll love them.
Price: $7 for five [Link]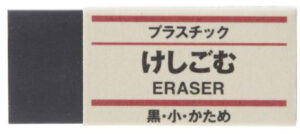 Black hard erasers
That's right, a second kind of eraser. The white erasers are softer rubber and good for every day mistakes, but when you need more aggressive or precise erasing, the harder rubber in these black erasers is what you need.
Price: $7 for five [Link]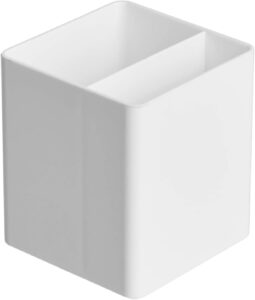 Desk Organizer
Having a well-design workspace helps me feel peaceful while I'm being productive. This two-compartment desk organizer is simple and functional, and I use them for pens, pencils, utility knives, scissors, and USB adapters.
Price: $6 [Link]
Paper Tray
Only a professional organizer could be excited about a paper organizer, and this one from IKEA is great. I use it to store commonly-used client forms, pre-printed Avery labels, and workflow checklists.
Price: $41 [Link]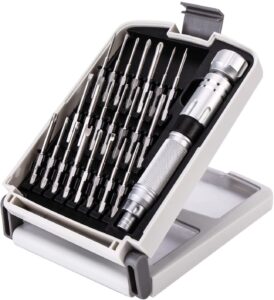 Tool Kit
I've been using this toolkit for years for everything from hard drive swaps to computer upgrades to VCR repairs. The tool is solid, extendible, and even the case is well-designed.
Price: $22 [Link]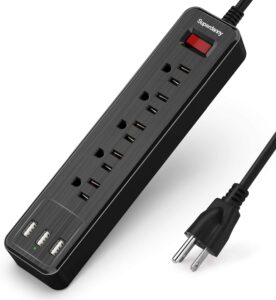 Power Strip
I realize it's a little nerdy to recommend a power strip, but this thing rocks! In a world of disposable junk, this thing is designed with 5 well-placed outlets and three USB ports. It's  heavy duty, includes a long cord, and boasts more than 10,000 mostly-positive reviews on Amazon!
Price: $16 [Link]
Learning and Reference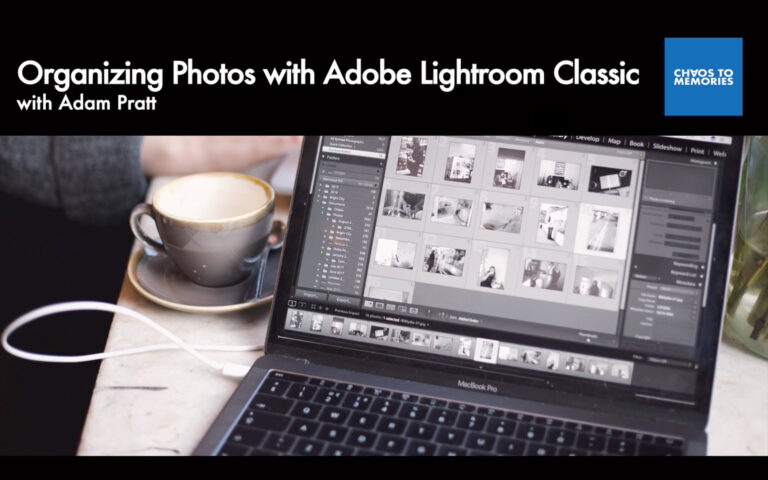 Chaos to Memories Courses
I love to teach and share the best practices I've developed organizing photos over the last 20+ years. Our library of courses grows every year.
Price: Free-$499 [Link]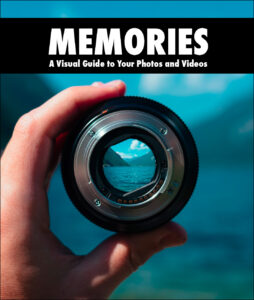 Memories: A Visual Guide to Your Photos and  Videos
To help you identify the different photo and video formats in your collection, I wrote this 82-page visual guide to photo and video formats spans almost 200 years, including more than 60 actual-size reproductions that are old and new, common and obscure, analog and digital, tapes and reels, prints and negatives, wacky and wonderful.
Price: $19-49 [Link]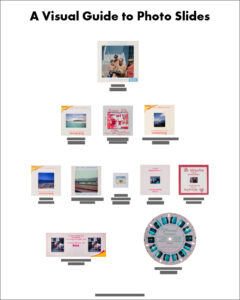 Visual Guide Digital Poster Series
These 16"x20" digital posters include dozens of photographic, film, slides, video, and digital samples including all the common formats and several rare specimens. Each type is identified by name, date of introduction, and rendered at actual size for easy visual identification.
Price: $20-96 [Link]
Books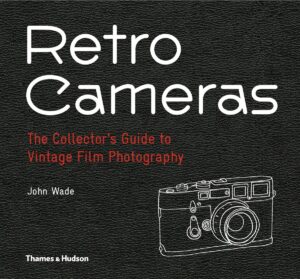 Retro Cameras: The Collector's Guide to Vintage Film Photography
My love for old photos is inseparable from my love for old cameras. This book is both beautiful and educational.
Price: $20 [Link]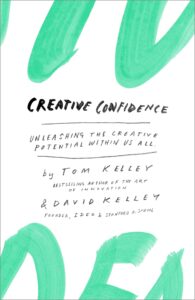 Creative Confidence: Unleashing the Creative Potential Within Us All
An inspiring and practical book about creative problem solving for anybody ready to stretch their imagination and do better work.
Price: $21 [Link]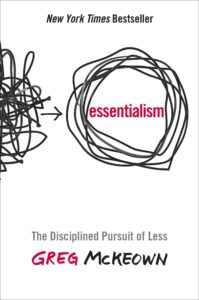 Essentialism: The Disciplined Pursuit of Less
In a world that's busy and overwhelming, this book can help you focus on your strengths and make a difference instead of spinning your wheels in a hundred different directions.
Price: $16 [Link]
** Some of these links are Amazon affiliate links, which means you don't pay any more than usual, and I might earn a small referral commission. I recommend these products based on my use and research, not whether I receive an affiliate commission. **