With more than twenty years of experience in software training, I've developed a variety of training, tools, and guides to help you become a more effective photo organizer. Whether you're an experienced pro or tackling a DIY project, there's something here for you!
Free Photo Management Workflow Guide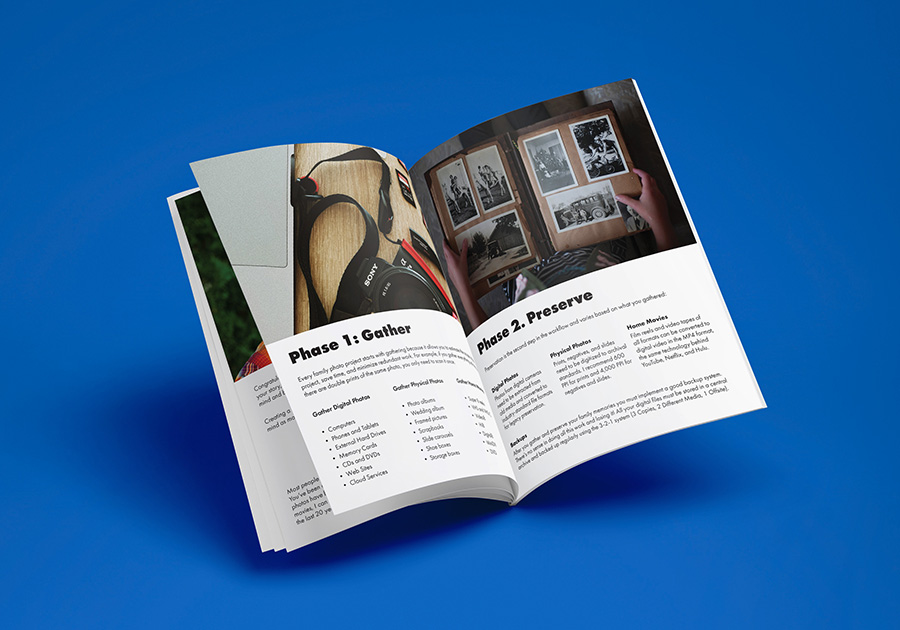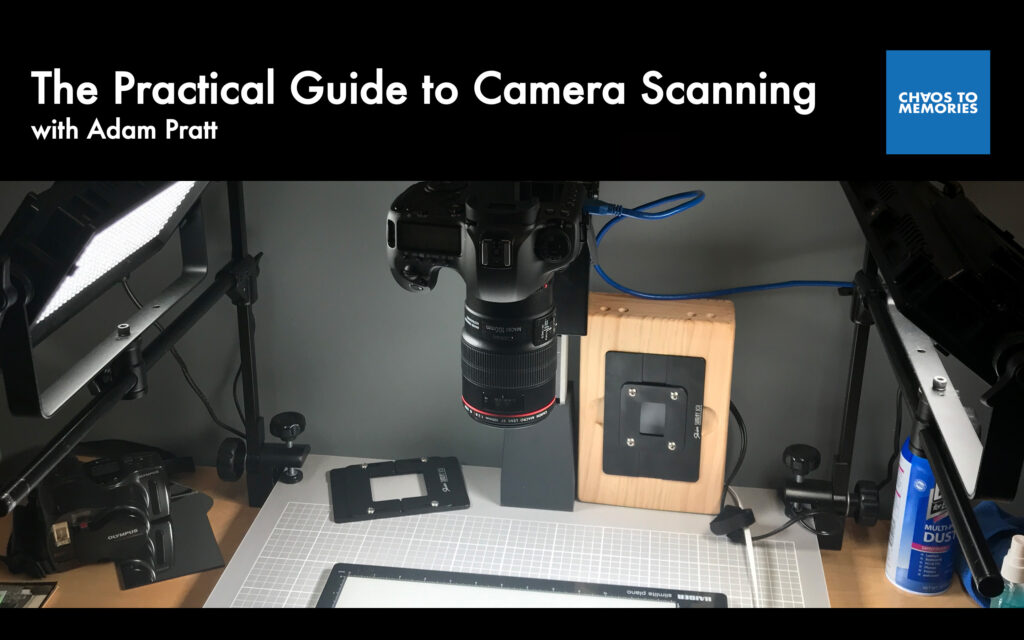 Learn to scan any photo format at high resolution, high quality, and high speed with off-the-shelf gear! If you want to preserve family photos, digitize your film archive, or offer a professional scanning service, then this course is for you! You'll get 50+ lessons, 5+ hours of recorded training, and detailed workflow checklists.
Investment: $399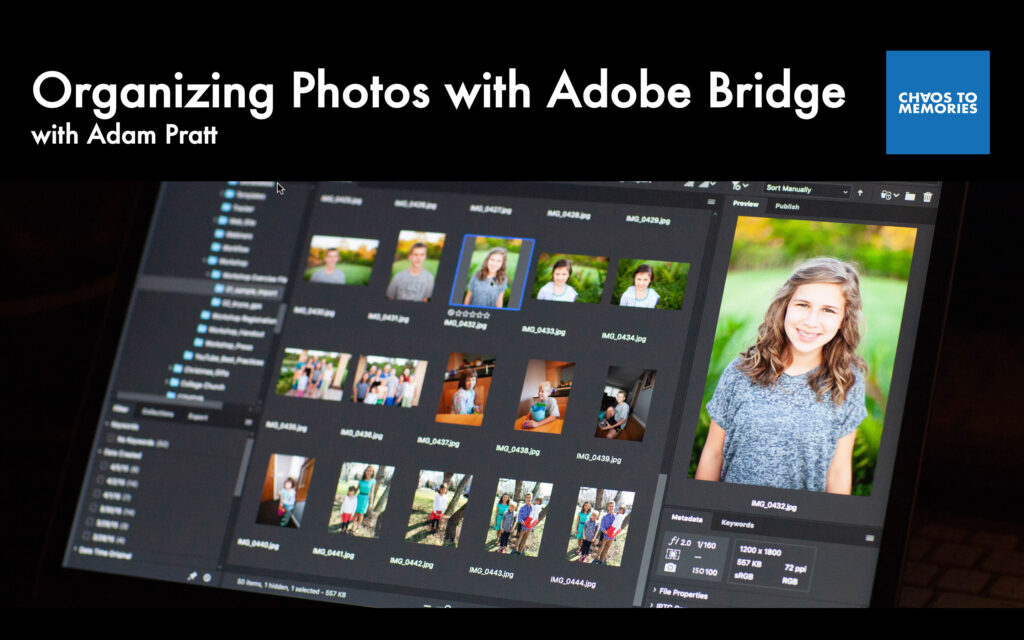 Adobe Lightroom Classic is the best app for organizing large collections of photos and I use it on every project. Another option is Adobe Bridge which is free, cross-platform, and supports industry standards for metadata. This mini-course will introduce metadata concepts and get you started with Adobe Bridge.
Investment: $49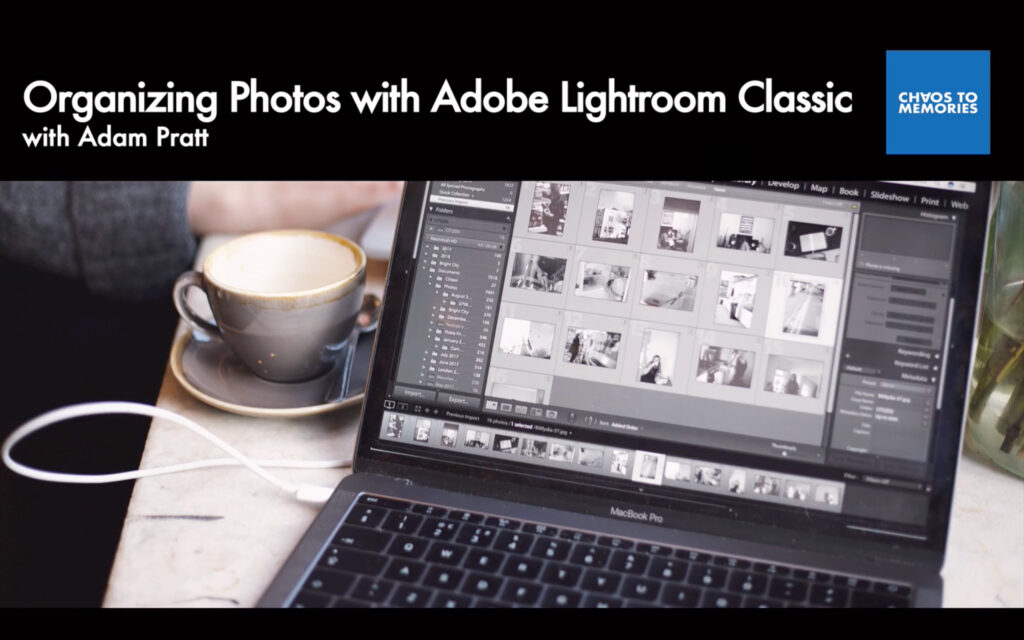 Learn a comprehensive photo organizing workflow with Adobe Lightroom Classic that's based on open standards and industry best practices so that you can tackle any project. This repeatable workflow can be used in any situation: digital photos or scanned photos, JPEG or Camera Raw, Mac or Windows, iPhone or Android. You'll be ready for anything!
Investment: $599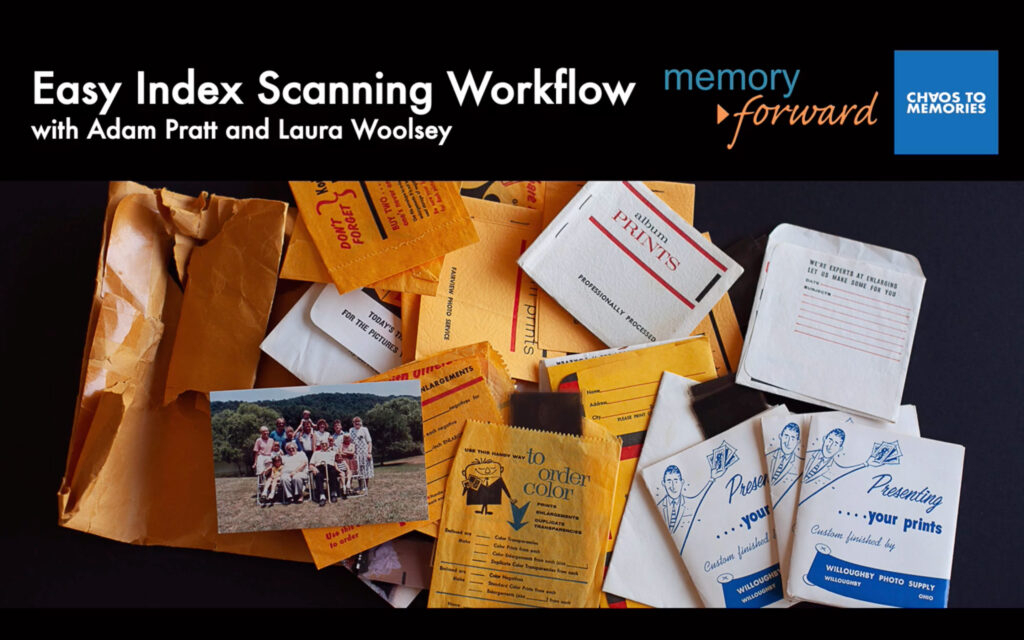 Do you organize printed photos? Do you scan photos? Do you outsource photo scanning? Do you want to deliver projects that are chronologically organized and professionally presented? If you answered YES to any of these questions then this course is for you. This efficient scanning workflow will save you time and money!
Investment: $149
Digital Gathering Toolkit
Every digital photo organizing project starts with gathering everything in one place. This helps you understand the scope of the project and make a backup of the digital files. To make sure your digital gathering session goes smoothly, you need a Digital Gathering Toolkit so you're prepared for anything! Each kit includes all the cables, adapters, and accessories you need, along with a multi-card an external optical drive so you can gather all of a client's digital photos and videos. Order your $299 Digital Gathering Toolkit today.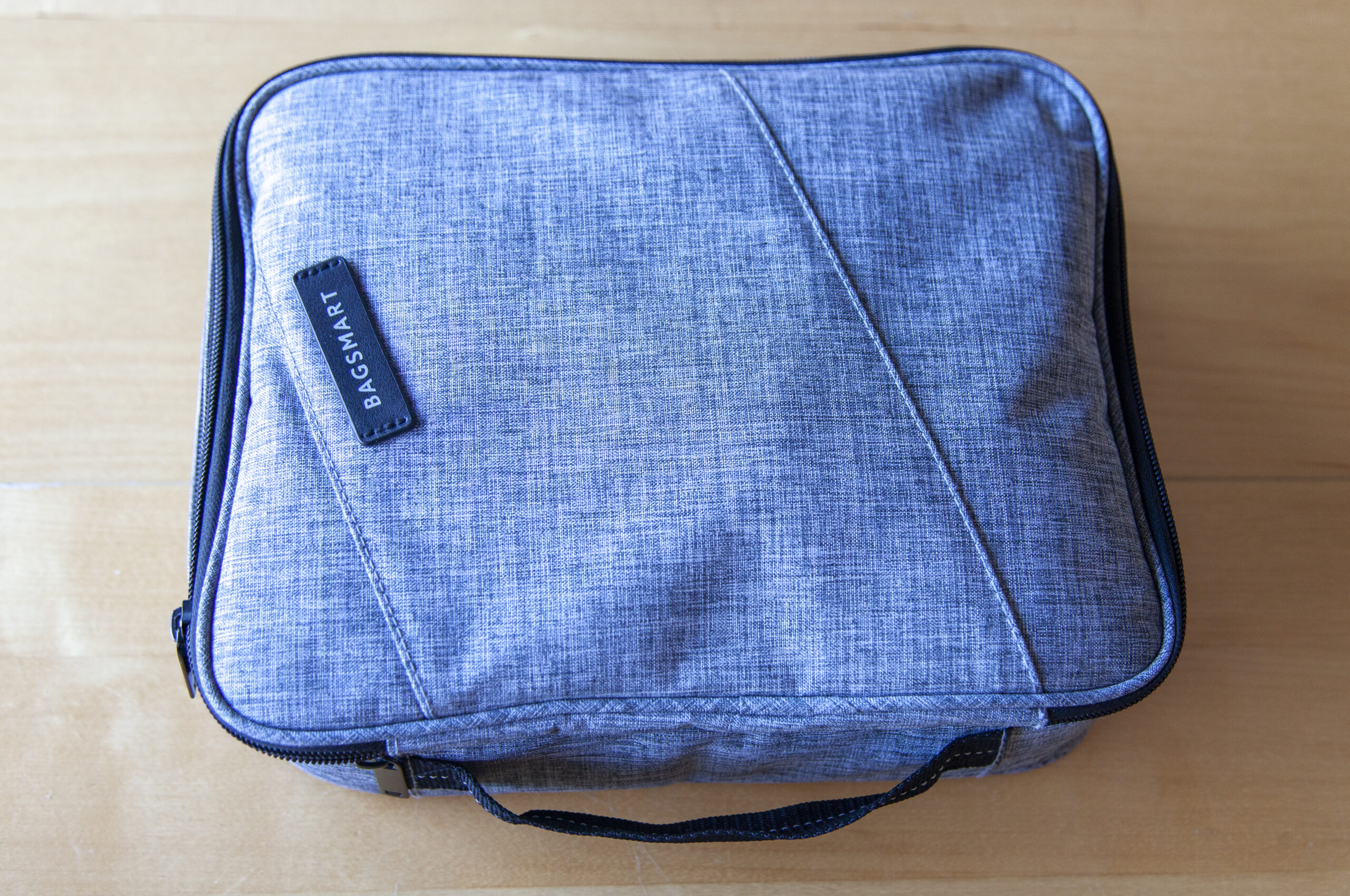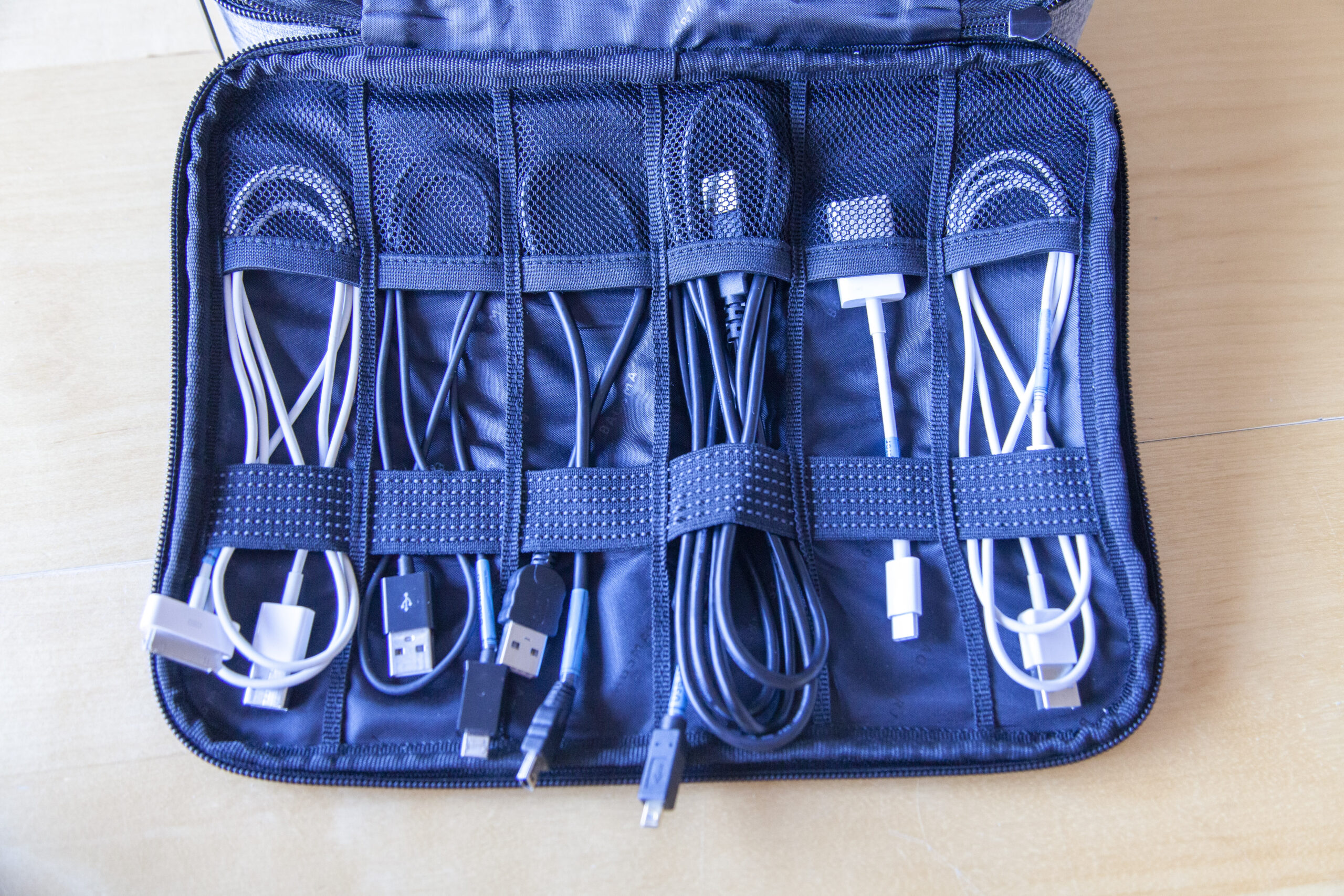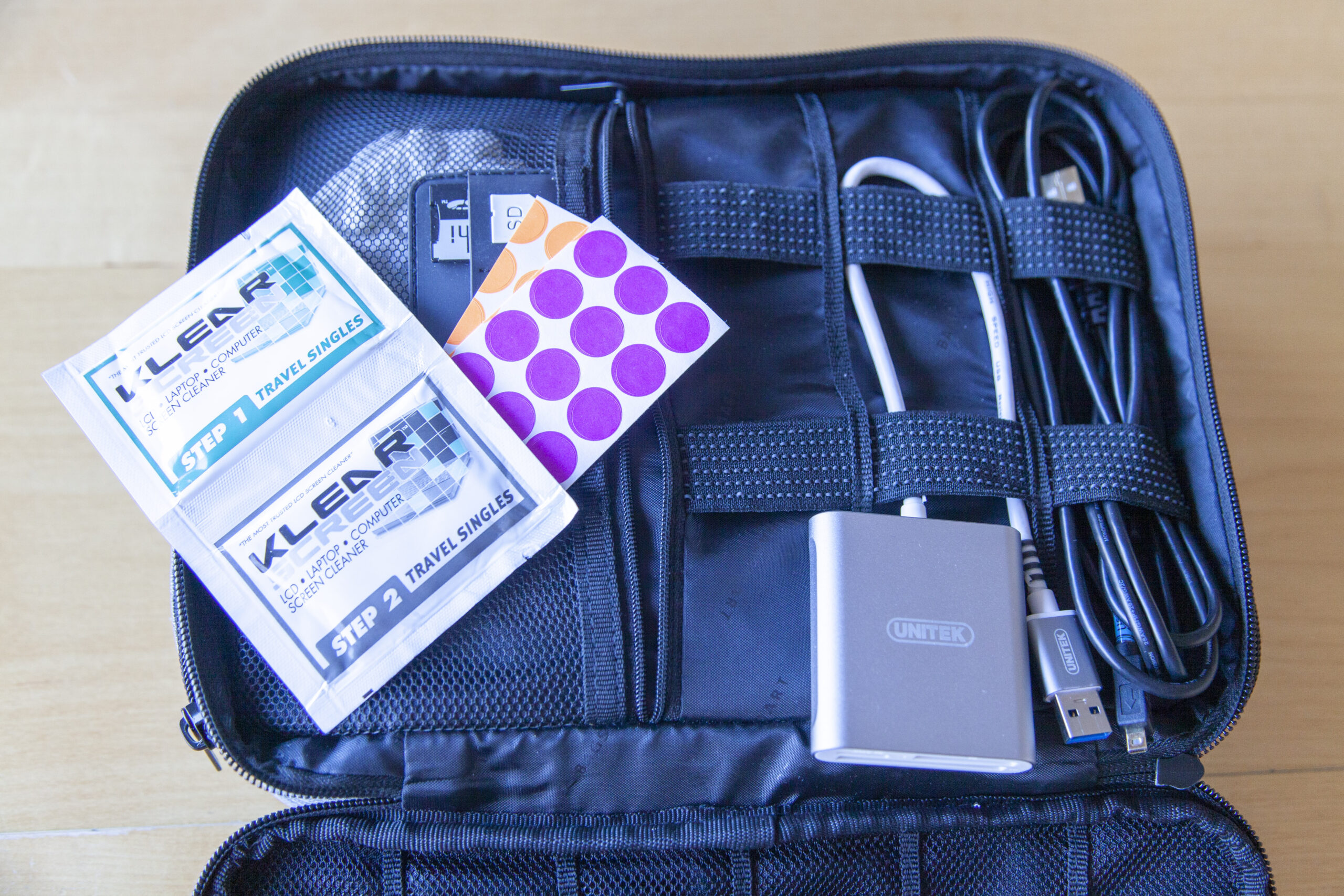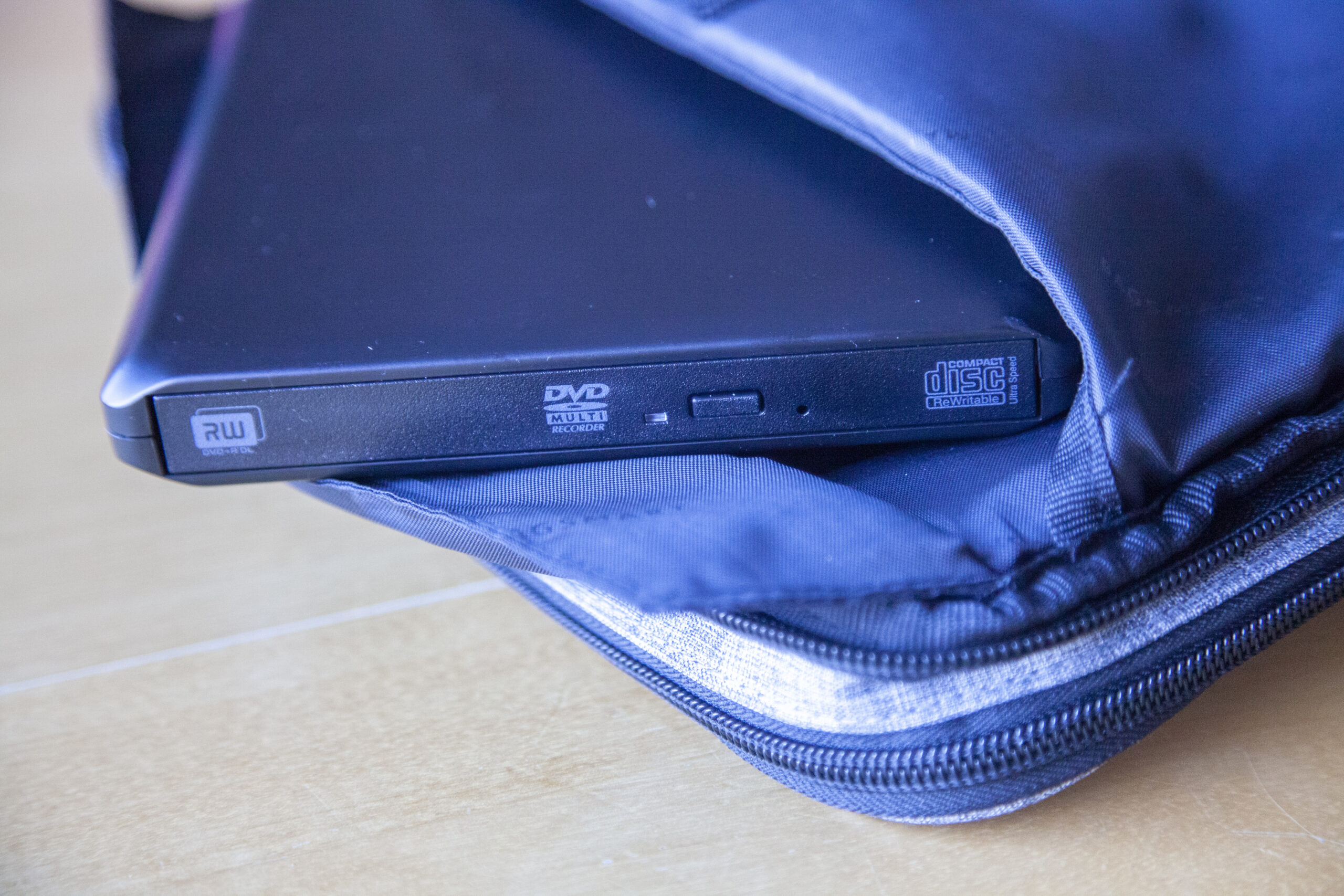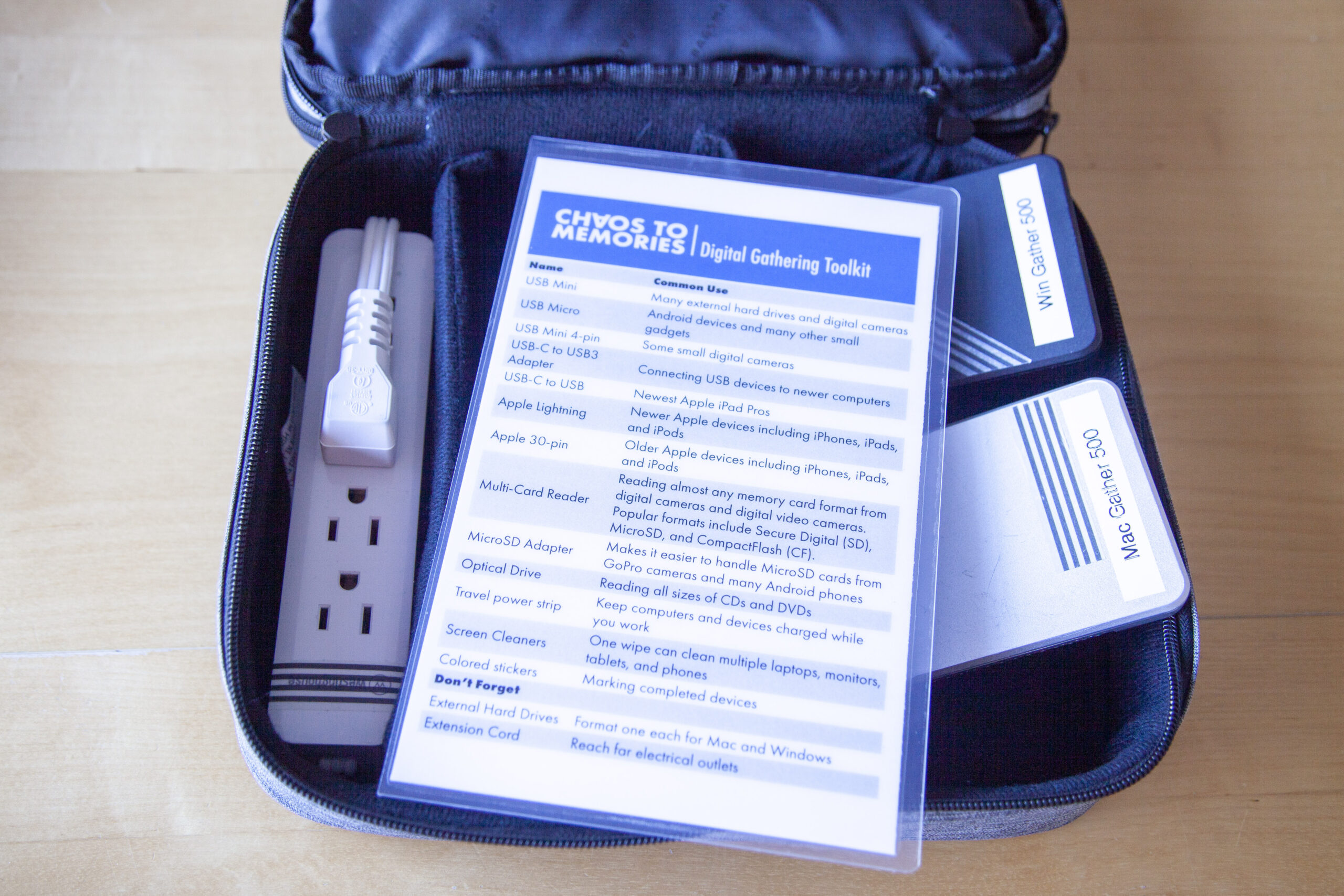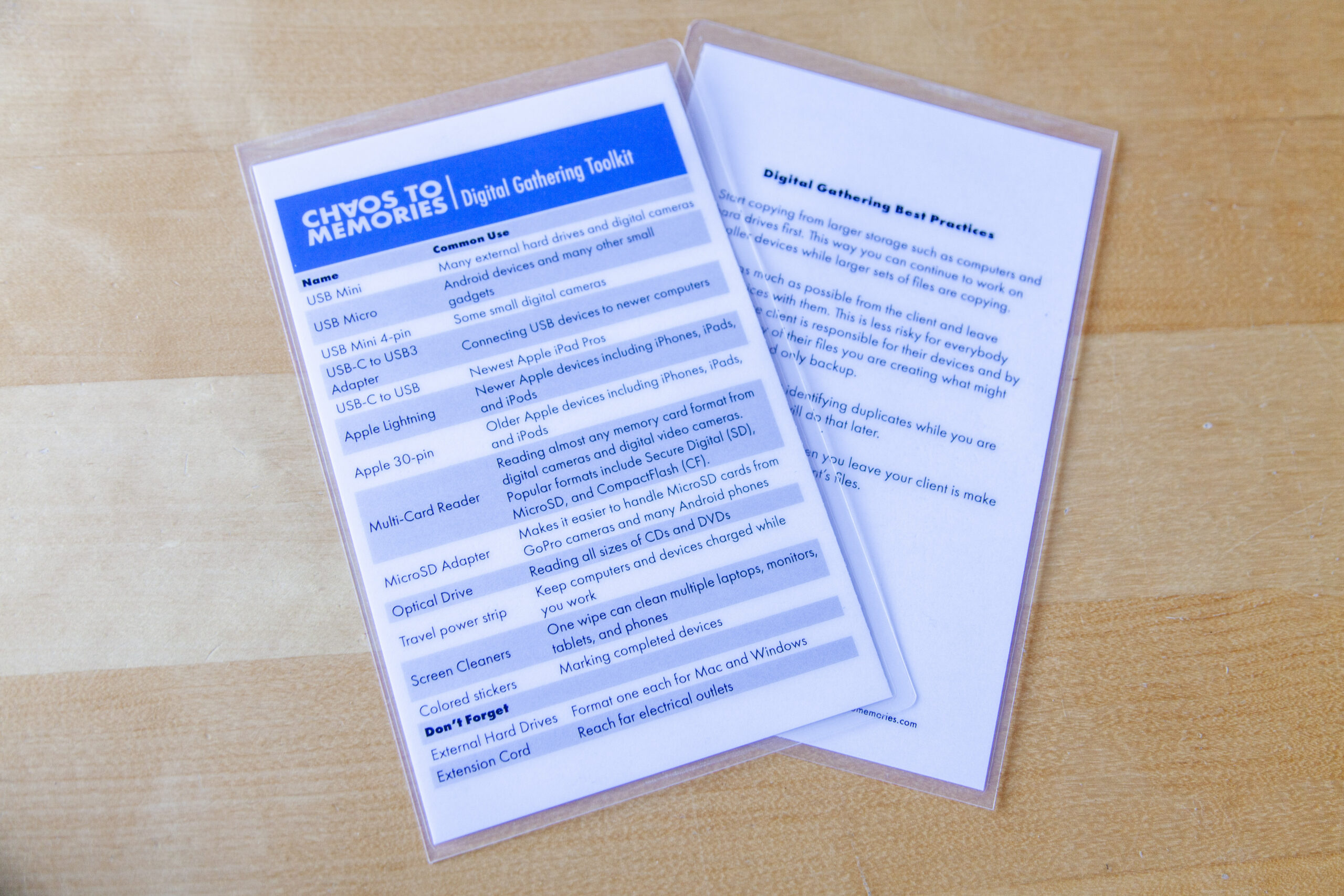 Visual Guides
With decades of experience as a graphic designer, I love to make complex things simple. I created this series of visual guides to help you identify the photos, slides, negatives, and videos in your collection. Each item on every poster is reproduced at 100% life-size so visual identification is easy and instant.
These high-resolution digital posters (Adobe PDF format) can be viewed on your computer or printed at actual size. You can purchase your favorite or in discounted collections. Visit the Chaos to Memories Etsy Shop for details.
Memories:

A Visual Guide to Your Photos and Videos
Every photo project should start with gathering all your photo and video memories in one place. This gathering phase helps you grasp the scope of your project and consider what it will take to digitize and preserve your memories. To help you identify the different photo and video formats in your collection, I wrote Memories: A Visual Guide to Your Photos and Videos.
This 82-page visual guide to photo and video formats spans almost 200 years, including more than 60 actual-size reproductions that are old and new, common and obscure, analog and digital, tapes and reels, prints and negatives, wacky and wonderful. Interesting history and exact dimensions of every format make visual identification easy and instant.
There are two versions for you to choose from: