Photo books are one of the best way to enjoy and share your curated Family Photo Archive. We offer custom-designed photo books made of archival and timeless materials.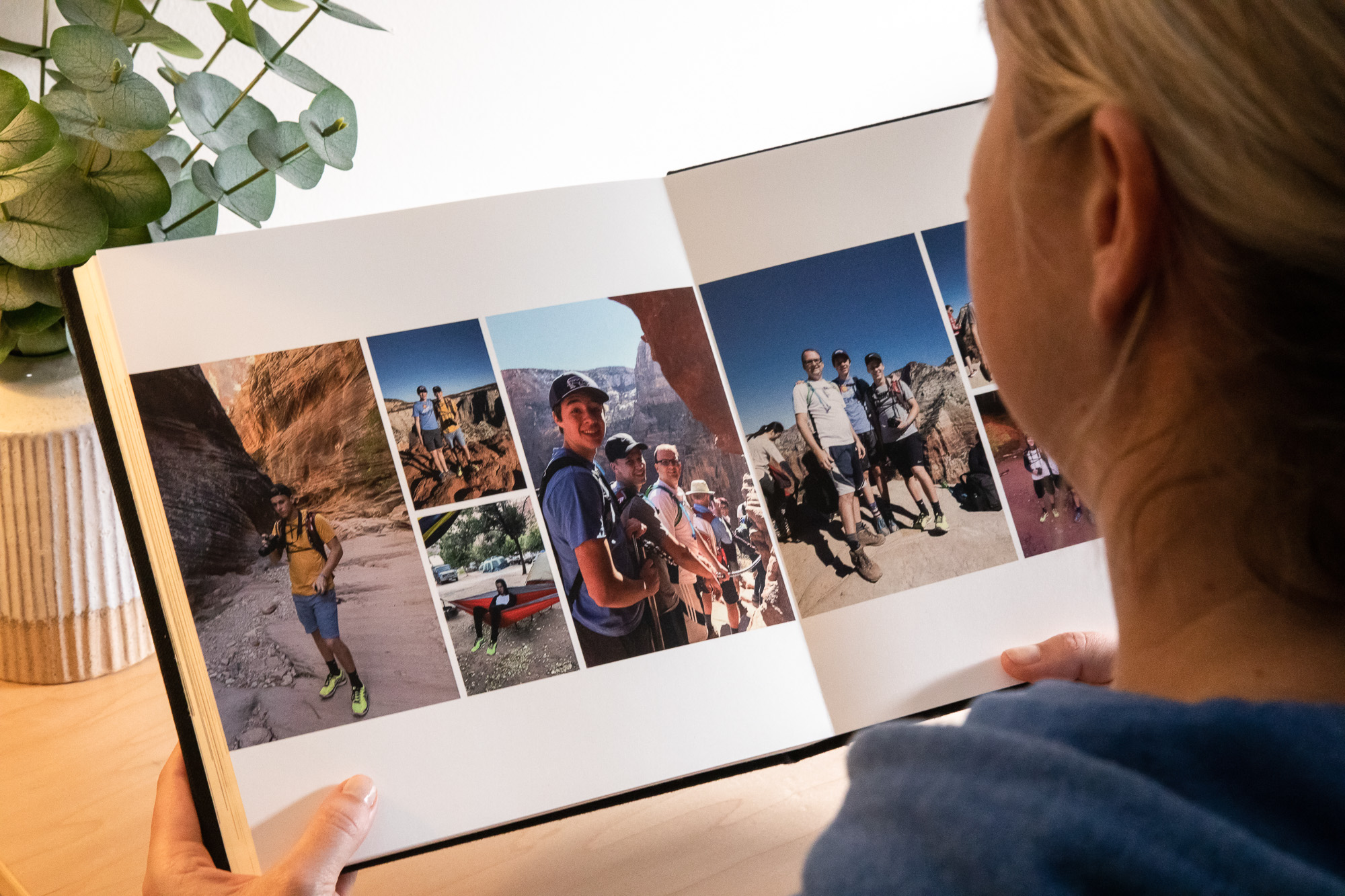 What's the process for creating a photo book?
Every photo book project goes through the same seven steps:
Start with a conversation about the vision, timeline, and budget for the book.

You deliver your physical photos to be scanned or your digital photos.

We design a first draft of the photo book and send you low-resolution PDF for review.

You provide feedback on the first draft.

We make updates as needed until you love the design.

We ask for your approval on the final design.

We order your final book and you love it!
What sizes are available?
We offer square photo books from 5″ x 5″ up to 12″ x 12."
Do you only offer square books?
Yes, we only offer square books because it offers the most flexibility if you decide to order a larger book or want economical gift copies.
Read more.
What papers are available?
We offer photo books with a variety of paper types and thicknesses. Before we finalize your book we'll review paper samples with you to find the right paper for your project.
What cover materials are available?
We offer a wide variety of cover materials and colors, but lean toward simple colors in timeless materials such as leather and linen. Before we finalize your book we'll review cover material samples with you to find the right choice for your project.
What's the quality of your photo books?
Exquisite! Many people are familiar with Shutterfly and Snapfish, but what we offer is nothing like that. We offer true photo papers, luxury cover materials, and handmade layflat bindings. Our book printing parters are only available to professional photographers and you cannot purchase books like this anywhere else.
At Chaos to Memories we help families enjoy their memories again with archival photo scanning, video conversion, and digital photo organization. Contact us for more information or to get started on your Photo or Video Archive Project.