With more than twenty years of experience in software training, I've developed a library of online courses to help you become a more effective photo organizer. Whether you're an experienced pro or tackling a DIY project, there's something here for you!
Free Photo Management Workflow Guide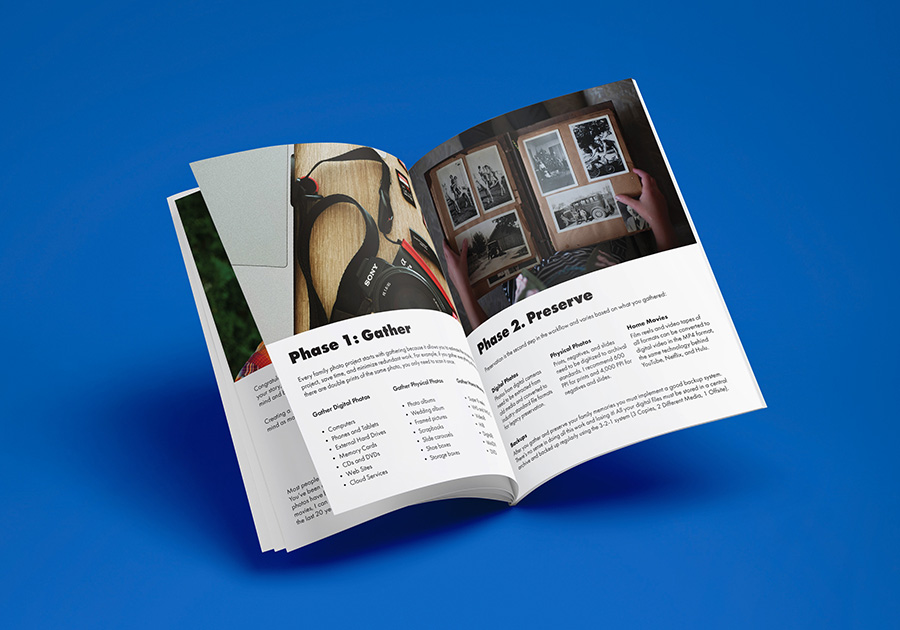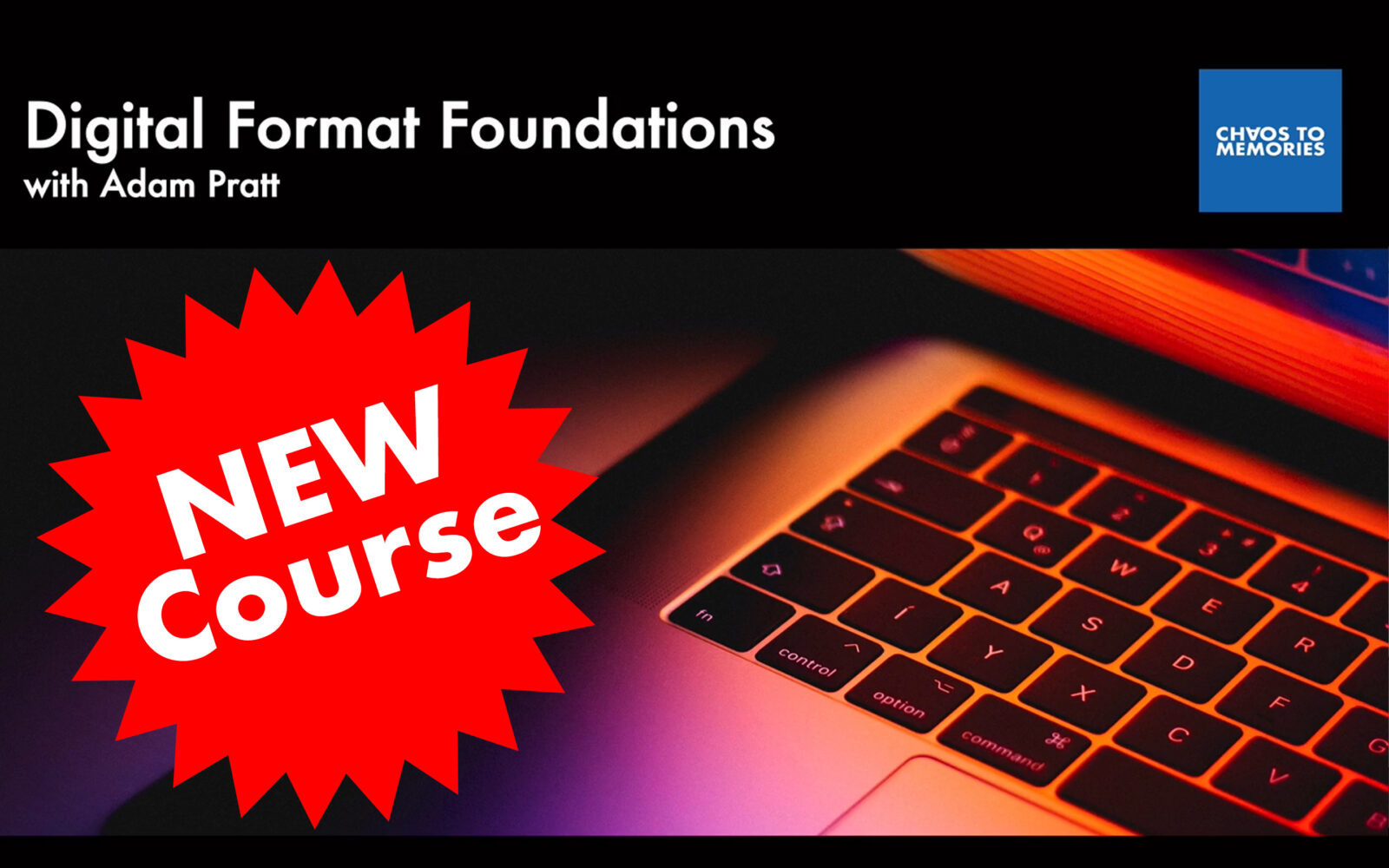 Do you wish you were more confident working with digital files? Are you overwhelmed by the options and tired of researching every new format? This course was created to give you clear and practical guidance on dozens of digital formats so you know what to keep, convert, or delete. You'll learn about foundational topics including resolution (DPI vs PPI), compression, and best practices for digital preservation and conversion.
Investment: $199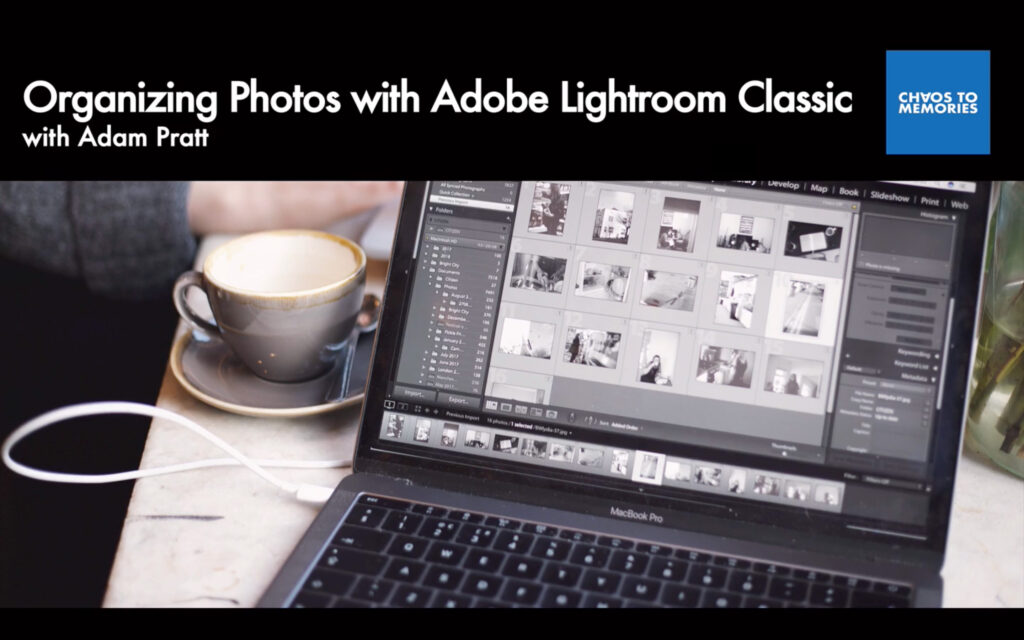 Learn a comprehensive photo organizing workflow with Adobe Lightroom Classic that's based on open standards and industry best practices so that you can tackle any project. This repeatable workflow can be used in any situation: digital photos or scanned photos, JPEG or Camera Raw, Mac or Windows, iPhone or Android. You'll be ready for anything!
Investment: $599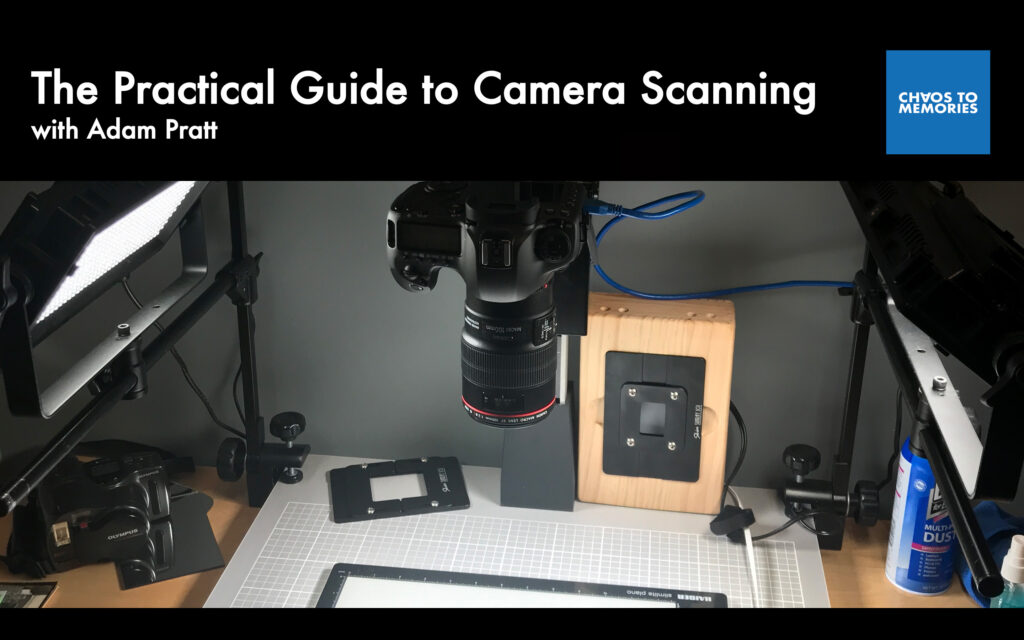 Learn to scan any photo format at high resolution, high quality, and high speed with off-the-shelf gear! If you want to preserve family photos, digitize your film archive, or offer a professional scanning service, then this course is for you! You'll get 50+ lessons, 5+ hours of recorded training, and detailed workflow checklists.
Investment: $399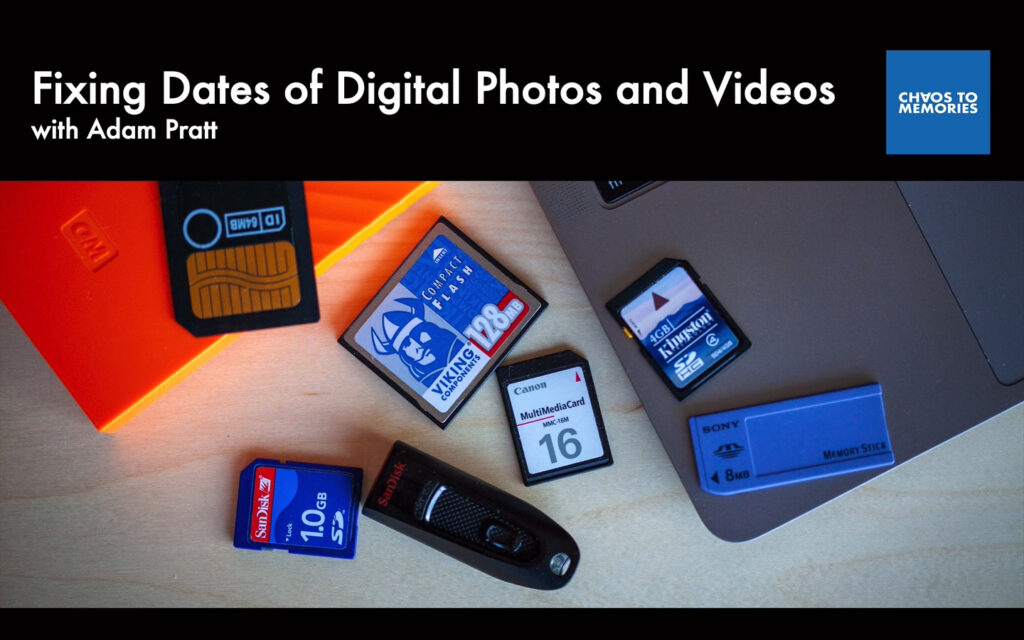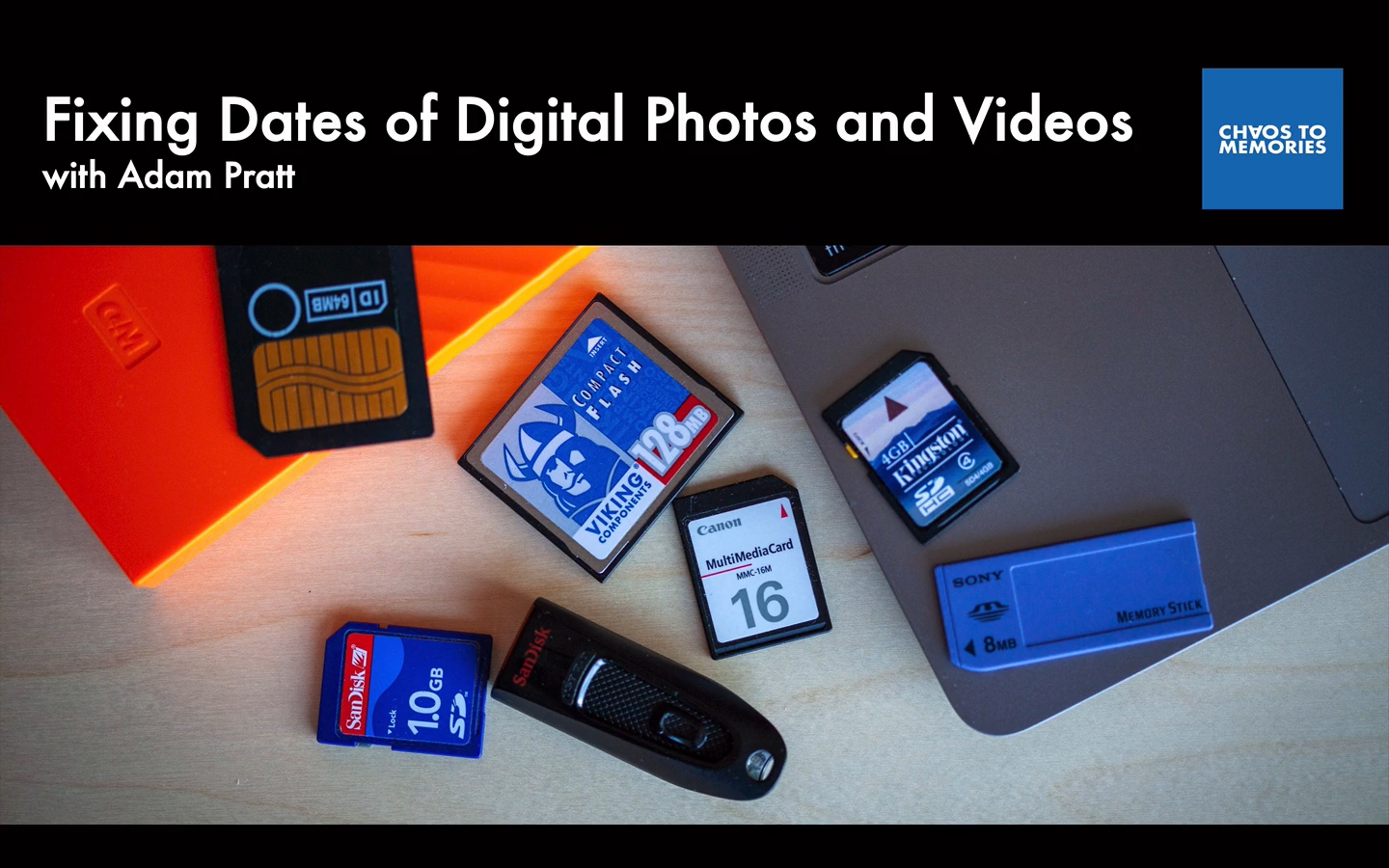 Photos and videos are, by their very definition, a capture of a moment in time, so organizing them chronologically is the best approach. Unfortunately, dates and times of digital files are often a mess and tedious to fix. If you're ready to learn about the fundamentals of dates and times for digital photos and videos, and how to fix them in the most efficient way possible, then this course is for you.
Investment: $199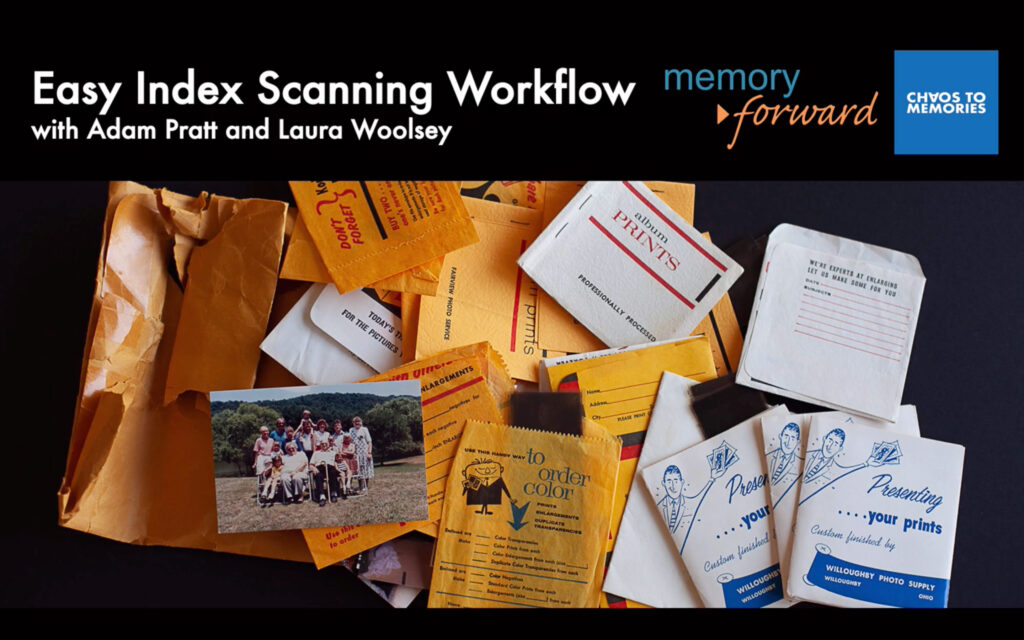 Do you organize printed photos? Do you scan photos? Do you outsource photo scanning? Do you want to deliver projects that are chronologically organized and professionally presented? If you answered YES to any of these questions then this course is for you. This efficient scanning workflow will save you time and money!
Investment: $199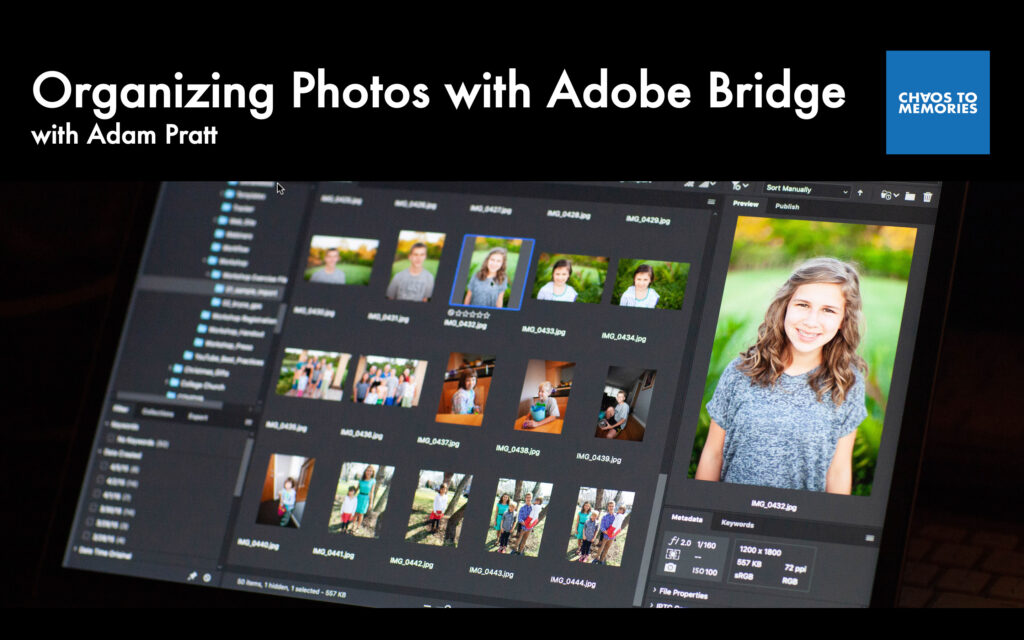 Adobe Lightroom Classic is the best app for organizing large collections of photos and I use it on every project. Another option is Adobe Bridge which is free, cross-platform, and supports industry standards for metadata. This mini-course will introduce metadata concepts and get you started with Adobe Bridge.
Investment: $49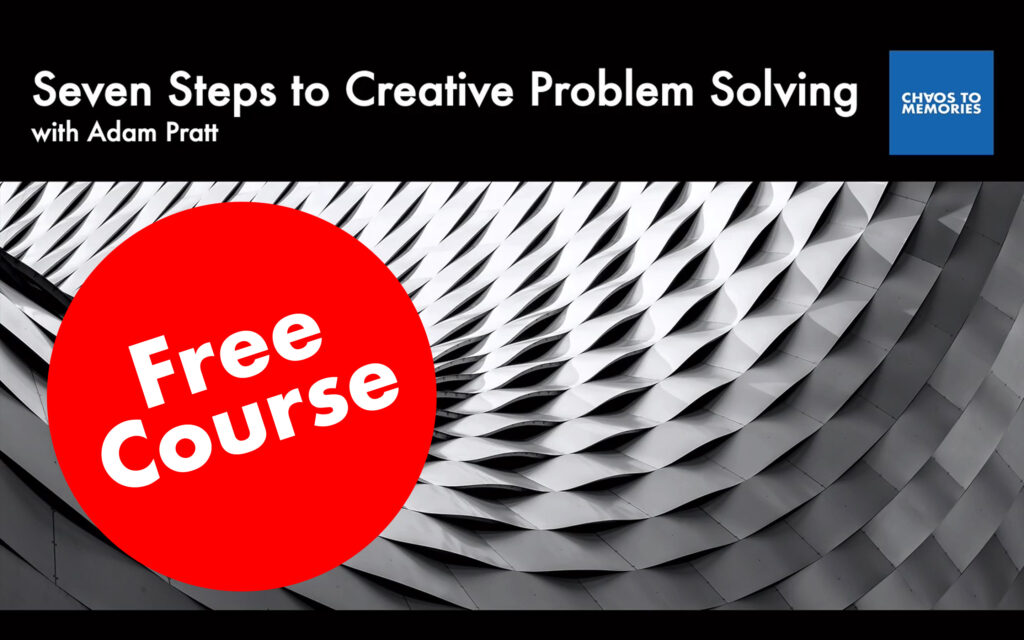 Creative problem solving is an essential skill for life and business, and it's also a cornerstone of the work we do at Chaos to Memories. In this short course, I share my Seven Steps to Creative Problem Solving and a real world example of this process in action. Learn to embrace failure on your way to solving big problems!
Investment: FREE!
Memories:

A Visual Guide to Your Photos and Videos
Every photo project should start with gathering all your photo and video memories in one place. This gathering phase helps you grasp the scope of your project and consider what it will take to digitize and preserve your memories. To help you identify the different photo and video formats in your collection, I wrote Memories: A Visual Guide to Your Photos and Videos.
This 82-page visual guide to photo and video formats spans almost 200 years, including more than 60 actual-size reproductions that are old and new, common and obscure, analog and digital, tapes and reels, prints and negatives, wacky and wonderful. Interesting history and exact dimensions of every format make visual identification easy and instant.
There are two versions for you to choose from: